Kickstarter Ends – Vulgord's Tower Successfully Funded!
All we can say is … Thank you!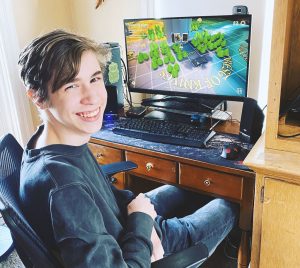 Vulgord's Tower has been successfully funded on Kickstarter, and we cannot thank you (our backers) enough!
We'll be sending out surveys to each of you to collect your mailing information, images for your game characters, your shirt sizes, and any other information relevant to the reward tier you selected. Look for this information to come through Kickstarter very soon.
Don't forget, you will be receiving two download codes so you can give one of them away (because Vulgord's Tower is so much fun when played with friends)!
Status Updates on the Game
The base game has been reviewed by STEAM and approved! This means that we're well on track for our planned release date of August 10th, 2021. Over the next several weeks, we'll be working on adding in your new characters, testing, and finalizing the game for release.
NEXT Fest
While the Kickstarter has been cookin' we've been hard at work preparing a demo. You will be able to play this limited demo for free on STEAM during STEAM's NEXT fest from June 16th, 2021 at 1 pm EST to June 22nd at 1 pm EST.
We are also planning a live stream of Vulgord's Tower for Saturday, June 19th at 2 pm EST on STEAM. We're really hoping to get to meet some of you during the event!
Stay in the Loop
Be ready to download the game when you receive your codes! Add Vulgord's Tower to your wishlist in STEAM: https://store.steampowered.com/app/1457340/Vulgords_Tower/
Again, thank you SO MUCH for helping to make Vulgord's Tower a reality!