Vulgord's Tower is Available Now on Steam!
The race to the tower is on!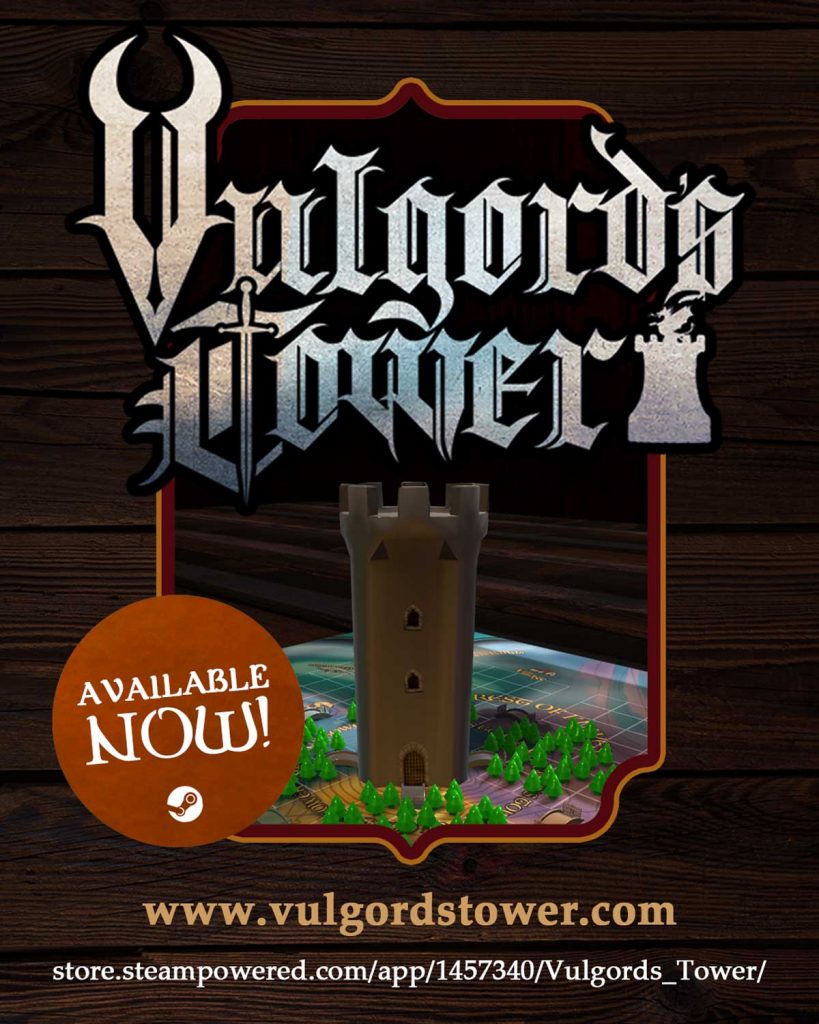 We're excited to announce the debut of Vulgord's Tower on Steam today, August 10th, 2021.
Vulgord's Tower is a fantasy tabletop simulator offering turn-based casual gameplay for 1 to 4 players. The game is available for PC and Mac for $12.99. The Vulgord's Tower dungeon synth soundtrack is also available on Steam for $7.99.
In Vulgord's Tower, players progress through four realms on the board acquiring keys to unlock each realm before ultimately entering the tower. Players must accumulate gold and warriors, upgrading their attacks and battling enemies to amass an army large enough to defeat Vulgord – all while racing their competitors to be the first player to enter the tower.
Will you be the first to wield your power in Vulgord's Tower?
Steam Download – $12.99 USD
Vulgord's Tower is so much more fun when you play with an opponent. Join us on our brand new Discord to connect with the developers and other players: 
https://discord.gg/pjSXUKEBYS